Graphic Designer Jobs Calicut, Kerala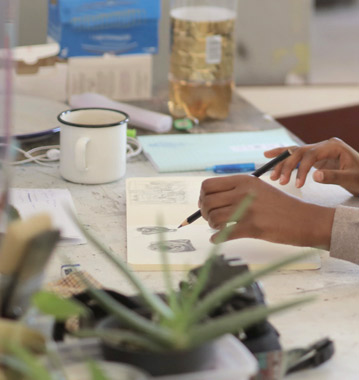 PixelSolvent is seeking a creative and talented graphic designer to join our creative department. We are a leading digital marketing company that helps businesses attain their online business objectives. If you're interested in joining a rapidly growing company and working in an exciting and fulfilling environment, we'd like to hear from you.
The successful candidate should have a proven track record of working in a similar role. He or she should have experience working for both print and digital media. You should have hands on experience working with graphic design tools including but not limited to Adobe Illustrator, Indesign, CorelDraw and GIMP. Strong communication and presentation skills are needed as you'll need to work with clients and members of the creative team.
The successful candidate should have an existing portfolio that includes creative work for both web and print media. Besides graphic design, you should also have basic understanding of front end web design (HTML, CSS and JavaScript) as well as a keen eye for detail.
Key responsibilities
Meet clients or account managers to get a brief of the business objectives and project requirements
Develop a project timeline and provide quotes for clients
Develop initial design briefs based on client requirements
Creatively come up with fresh ideas and concepts for the designs needed
Present final ideas and concepts to clients or account managers for approval
Working with graphic design software to create final product
Commissioning illustrators or photographers
Working alongside other creative department members such as copywriters, designers, photographers and web developers to ensure successful delivery of the final product
Qualifications and skills
At least 2 years working experience in digital or print design
Portfolio that includes creative works like corporate identity logo, brochures, letterheads and packaging design
Hands on experience using different graphic design tools
Basic knowledge of corporate branding and front end web design
Degree in a creative field preferred
How to apply
If you believe you have the right skills for the job, send your resume and a link to your best work to info@pixelsolvent.com.