Web Designer Jobs Calicut, Kerala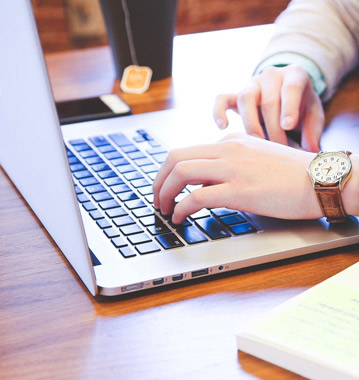 PixelSolvent is looking for a highly talented web designer to join our team. We are a rapidly expanding company and are looking to hire the best talent for the mentioned position. We are committed to creating the best websites for our clients. If you have an eye for pixel-perfect designs, we'd love to hear from you.
The successful candidate needs to have a strong grasp of web design technology and trends. As a web designer, you will be responsible for the creation of world class websites and mobile apps as per client needs. The job will involve creating front end design and layout using tools such as adobe Photoshop as well as coding using languages such as HTML5, CSS and JavaScript.
The ideal candidate should have a portfolio of websites designed. In addition to website design, you will be expected to have working knowledge of SEO and graphic design tools. You should also be able to design websites with usability and accessibility in mind.
Key responsibilities
Liaising with client to understand their site design needs
Coming up with website layouts using web design software for approval from the client and creative director
Work alongside other designers and developers to build accessible, secure and user friendly websites
Write easily maintainable code
Deploying and maintaining client's websites
Keep track of emerging trends in web technology and integrate them into new web design projects
Professional skills and qualifications
At least 2 years working experience as a web designer
Knowledge of front end web design languages including but not limited to HTML5, CSS3, JavaScript
Working knowledge of graphic design tools such as Photoshop, GIMP and Illustrator
Hands on experience in creation of mobile apps is a plus
Working knowledge of CMS platforms like WordPress
Understand computer science fundamentals including software development life cycle, object oriented programming and development
Strong problem solving skills and ability to come up with creative solutions
Excellent communication skills and ability to provide clear documentation
How to apply
Send your cover letter to info@pixelsolvent.com and a link to your portfolio.