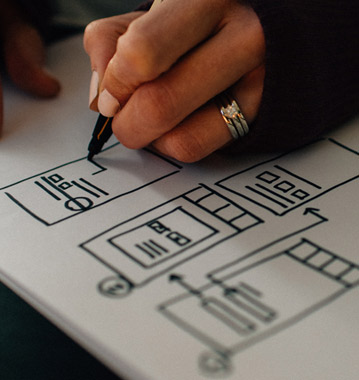 Website Redesign Services in India
Revamp Your Website Design to Attract New Customers
At Pixelsolvent, the best website redesign company in India, our top web designers can deliver expert website redesign services in India.
The team has years of experience along with extensive knowledge of website redesigning. Our web designers in India give a complete revamp to your website and enhance its functionality along with its usability. Our highly skilled web designers will transform your website design so that it aligns with your brand identity and attracts more potential customers.
We combine aesthetic design elements, cross-browser compatibility, and the latest SEO guidelines to enhance your website's overall performance, look, and feel. This ensures your website is responsive and has better performance along with higher rankings on search engines. We will also boost the website loading speed to reduce bounce rates.