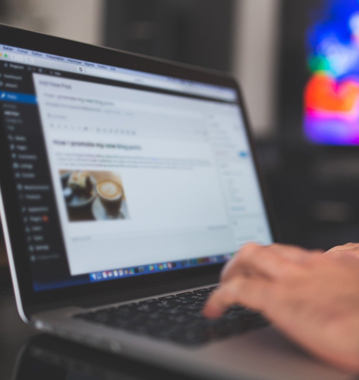 WordPress Development Company India
WordPress Websites That's Ideal for Your Company
WordPress CMS offers complete control of the website to the client with a highly customizable user interface. This is the biggest benefit that WP provides to clients. We are using these features of the CMS platform to build top-notch websites.
A custom-built WordPress site is a website made based on your business requirement. We make the designs match your brand design. Also, the functions of the website are improved by adding plugins to the site. Our proficient developers will create custom plugins for the specific needs of your organization.
We will ensure the development is professional and deliver a high-quality website on time. Your customers will have a better user experience while visiting the site.